Participating Restaurants
Want to learn more about VIP?
Meet the
2023

contestants
Competitor lineup subject to change
About 30Forth Kitchen
We take pride in making everything from scratch but we also value our relationships. We were influenced by the flavors of the East Side of Denver, Colorado.
About A5 Steakhouse
A5 offers a funky alternative to the average steakhouse. They shed the intimidating, hushed tones of a traditional steakhouse atmosphere to welcome those on their way to concerts and sporting events or a lively night of friends catching up from the music to the decor, it is a modern twist on the Denver steakhouse experience.
Bar Nun
About Bar Nun
Bar Nun is an iconic neighborhood restaurant and bar for friends and family to gather! Serving quality food and drinks in the Capitol Hill neighborhood!
Big Stuff Food Truck
About Big Stuff Food Truck
Catering, Food Truck Events, and everything else, The Big Stuff Food Truck Team is there to serve your wildest Colorado Comfort Food desires! After winning Food Network's "Great Food Truck Race – Holiday Hustle" (Season 11) The team of Brad, Eddy and Mike have struck out on their own, procuring their first State-of-the-Art Food Truck courtesy of MileHighCustomFoodTrucks.com. Serving Denver, Colorado Springs, Fort Collins, Greeley, Boulder and out East to Limon, don't miss out!
Binge Hot Chicken
About Binge Hot Chicken
No Description
The Brutal Poodle
About The Brutal Poodle
Heavy Music, Handcrafted Grub, and a common love for Man's Best Friend all come together in harmonious fashion to bring you a gastropub experience like none other! Step into the world of TASTY EATS and MEAN DRINKS. Hand-picked extensive beer list and classic cocktails with a twist, round out what you'll find inside.
Cleaver & Co.
About Cleaver & Co.
Cleaver's has been perfecting the craft of melt-in-your-mouth, juicy, grilled burgers, and a variety of fried, spicy, saucy chicken options. Located in Junction food a drink, they know what they are doing!
Elway's
About Elway's
Located in the heart of the Mile High City, ELWAY'S Downtown is the ideal setting for any occasion. Our menu boasts USDA Prime, hand-cut steaks, Colorado Lamb, raw bar selections with fine fish, crustaceans and much more.
Gaylord Rockies Resort
About Gaylord Rockies Resort
Standing at the edge of the Front Range, Gaylord Rockies Resort & Convention Center, our Denver International Airport hotel, showcases the state's alpine charm and offers guests a welcome reprieve from the typical mountain resort stays. From our thrilling Arapahoe Springs Water Park to an exciting lineup of family-friendly activities and entertainment, there's something for the entire family to enjoy at our luxury hotel in Aurora, Colorado.
Guard and Grace
About Guard and Grace
Prime, certified Angus, local grass-fed and Wagyu cuts of beef in 4 to 22 oz. portions appeal to multiple appetites, from a light bite to ravenous; and fresh seafood, charcuterie, artisanal cheeses as well as vegetarian selections offer something for everyone. With thousands of bottles in temperature-controlled wine cellars, Guard and Grace can meet nearly any need.
Spirit Partner
Jack's on Pearl
About Jack's on Pearl
Jack's on Pearl gives you options for your fine dining experience. Our main floor is set with white tablecloth dining featuring prime steaks, pecan shrimp, lemongrass scallops with forbidden black rice and an on-site oyster bar. Our second floor features a more casual setting and large outdoor patio.
Kachina Cantina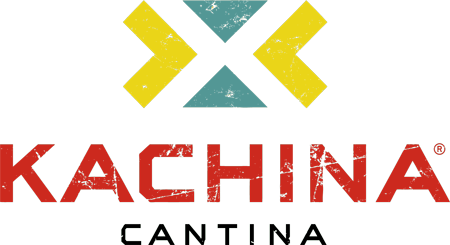 About Kachina Cantina
Kachina is a free-spirited, modern cantina providing an escape in the LoDo district of Denver. Kachina's inspiration is found in the Four Corners region of Southwest America and Baja Mexico.
Koco Street Food
About Koco Street Food
Visit Parker, Colorado for Koco Street Food. Korean street food with a Colorado twist.
Little Reds Kitchen
About Little Reds Kitchen
A small team of chefs and culinary professionals with years of experience that range from Asian cuisine, Italian, German, BBQ, sausage making, meat curing, live fire, wood-fired pizza custom menus, festival set up, food truck/ food cart operation. With an intense passion for food and bringing people together, they believe in good food and celebrating the moment.
The Post

About The Post
The Post Chicken & Beer is a gathering place for the community, born from a love of fried chicken and a thirst for great beers. Get your friends and family together and visit one of their seven Colorado locations.
Samosa Shop

About Samosa Shop
Owner Chef Dave Hadley has over 10 years of experience. After winning "Chopped" and "Super Market Stakeout" on Food Network he started Samosa Shop during the height of the 2020 pandemic. Over coming all adversity Samosa Shop can now be found all over Denver serving incredible Indian American street food.
Stone Cellar Bistro
About Stone Cellar Bistro
Fresh-inspired methods and striving for local, ethically sourced ingredients and as much honesty as possible, both chefs at Stone Cellar hope you will feel connected to each plate that arrives at your table. Visit them in Arvada Colorado for an unforgettable meal.
Stuboy's BBQ
About Stuboy's BBQ
Stuboy's BBQ & Catering is dedicated to providing customers with the highest quality, scratch-made, slow-smoked BBQ around! This family owned/run business not only takes pride in the process of BBQ, but also giving back and supporting local communities!
Terra

About Terra
The owner and Chef of Terra wanted to create a restaurant where they cook their culture and highlight products from their backyard. A place where they could find themselves, their community, and their Terra. They exist to amplify the Terra of the American West.
Tony Tenderonis
Welton Room
About Welton Room
The new Welton Room is now open and combines craft cocktails with a lush lounge ambiance, featuring modern American small plates with a global twist! Visit them in Denver for drinks with friends or a romantic dinner with your significant other.
Amá Modern Mexican
About Amá Modern Mexican
Located in LoHi Denver, Amá is a modern take on a traditional taqueria. Their mission is simple: handcrafted ingredients, create good food, work hard and have fun! After all, it's for the love of food, family & tacos.
Bao Brewhouse
About Bao Brewhouse
Bao Brewhouse is a multip-concept restaurant, the first floor is known as the tap room where you can enjoy Chinese street food-inspired fare and a local rotating draft list. You will find the Tea Room on the second floor, with more traditional dining and ambiance. Find them in Downtown Denver any day of the week!
Blue Moon Brewery
About Blue Moon Brewery
Originating in Denver in 1996, Blue Moon Brewing Company provided a refreshingly creative take on the classic Belgian Wit, and has since been the inspiration for them to continue to push creative boundaries. The brewery and restaurant in the RiNo neighborhood is a place where they continue to share their ongoing creativity and innovative brewing.
BriDer Rotisserie
About BriDer Rotisserie
Introducing Brider, a casual rotisserie and seasonal market concept located on the ground level of the Nichols Building in Downtown Denver. Available for dine-in or take-out, guests can enjoy healthful and delicious fare from Executive Chef Steven Redxikowski for breakfast, lunch, and dinner.
Spirit Partner
CD's Wings
About CD's Wings
Focused on integrity, teamwork, community, and fun, CD's is passionate about creating lifelong relationships and raising fans! Visit them in Westmnster or Aurora for some delicious food!
Fire On The Mountain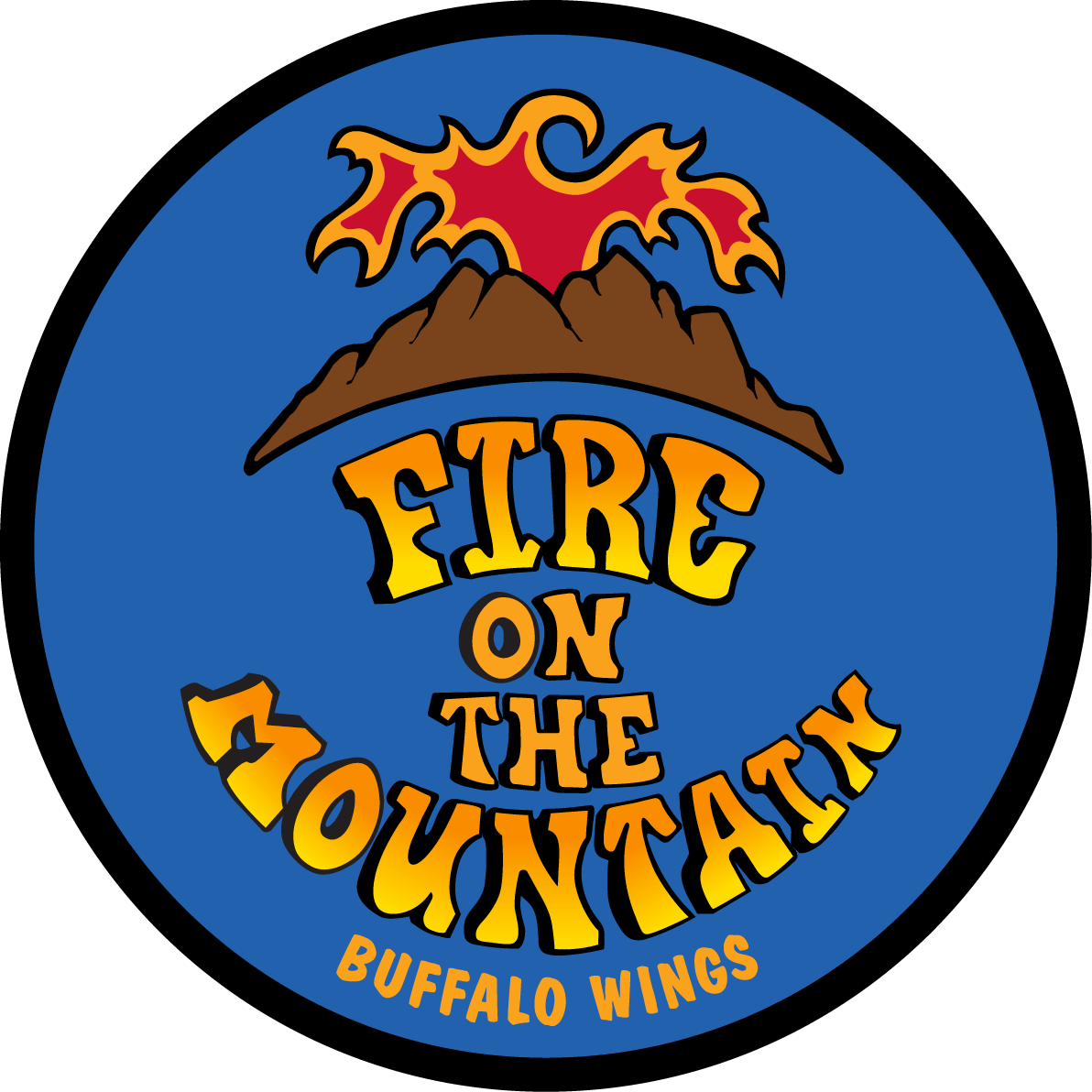 About Fire on the Mountain
Located in the Denver Highlands and Wash Park, Fire on the Mountain has been a part of Denver's thriving restaurant scene since 2012. With wonderful hot wings, beer, and staff, this place is a must-visit.
Former Saint
About Former Saint
Former Saint Craft Kitchen and Taps tempts hotel guests and Denver locals alike with an adventuresome Colorado-inspired menu. Delectable meals are perfectly complemented with local craft beers and cocktails. Enjoy Life in the Spirit.
The G Wagon
About The G Wagon
Food Truck done Better! Best Cheese Steak, Burger & Fried Chicken Sandwich!
GQue Championship BBQ
About GQue Championship BBQ
With their championship winning BBQ and professional quality BBQ catering, they are working to put Denver BBQ on the map. Located in Westminster, Lone Tree, Lakewood, Folsom Field, and Mile High Stadium.
Gringos Tacos
About Gringos Tacos
Gringos Tacos Denver was founded in 2020 during the pandemic as a pop up location inside of BIker Jims, and launched their food truck in 2021. You can find them at Coors Field, Empower Field, Red Rocks and many other Denver event hot spots. In 2021, Gringos tacos were awarded the Golden Ladle Award for winning Project Paves Battle of the Chefs.
HESHER BBQ Co.
About HESHER BBQ Co.
The Westminster, Colorado-based HESHER BBQ Catering is here to give you just the right quantity of delicious barbecue while making sure your experience is one of a kind. Taste the heavy metal BBQ flavors of Chef Jeff Gebott at your next event or catch him at a local brewery.
The Original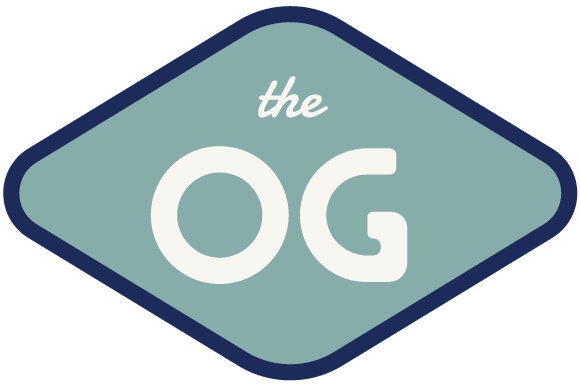 About The Original
The OG reinvents the neighborhood brunch-ery, combining timeless inspiration from classic Americana with an inventive and playful modern flair. Their warm and inviting ambiance sets the perfect stage for friends and families to connect. Located on 20th Street in Denver, this is a must-visit.
Outlaw Wings
About Outlaw Wings
Family-owned business founded in 2018 serving the sauciest and crispiest but tender wings in Colorado. Located in Broomfield, they offer a little of everything on their menu ranging from fresh hot wings to chicken sandwiches and burgers.
Roxy on Broadway
About Roxy on Broadway
The Roxy is a Vintage-Modern restaurant and music venue with classic 1920s-inspired cocktails and decor as well as locally sourced and internationally influenced share plates. The experience is designed to create a sense of community between friends, family, and neighbors. Indulge, imbibe, relax, and converse until your heart is content and your belly is full.
Seasoned Swine BBQ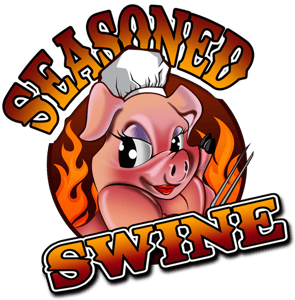 About Seasoned Swine BBQ
American BBQ restaurant and food truck specializing in premium cherry smoked meat, scratch sides, and exceptional guest relations. Offering a variety of Cold Local Beer, Fresh Margaritas, and the best Old Fashioned.
Stoney's Bar and Grill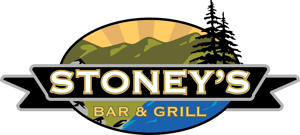 About Stoney's Bar and Grill
Locally owned, Colorado-themed, sports & music bar in downtown Denver located in the heart of the city at 11th and Lincoln. With two patios for sunny Colorado days. Whether you are looking to watch a football game, soccer, basketball, hockey, X Games, or just to play a friendly game of corn hole, Stoney's has you covered.
Spirit Partner
Street Side Eats
About Street Side Eats
Award winning Food Truck providing catering of delicious street inspired food.
Tastebud Bullies
About Tastebud Bullies
Tastebud Bullies aims to serve the community. They cater birthdays, lunches, weddings, private events, and much more. Enjoy this food truck and the delicious foo that comes with it.